Omole-Ajayi Oromu
(SABIOLOGUN DYNASTY OF IJESHA LAND)

Sabiologun Dynasty

The Sabiologun Dynasty is a powerful and famous family in Ijesa land. Founded in the 18th century, it has spawned numerous famous sons and daughters including Babalawo Ajayi-Oromu, Iya Ara, Gbadamosi Omole, Oni (Iya-Ita Offa), Mrs Adesoro Oluborode, S F Omole (of the famous Sabiologun Pharmacy, Ibadan), Oladele Fafowora, Justice Olatunde Oluborode, Ogunbiyi Ogundipe, Honourable Kayode Ajayi, Eng. JOK Ajayi, Prof. Olalere Ajayi, Moses Kolapo Ajayi, Dr. Kayode Omole, Ambassador Isaac Aluko-Olokun.
The progenitor Sabiologun from whom all members descend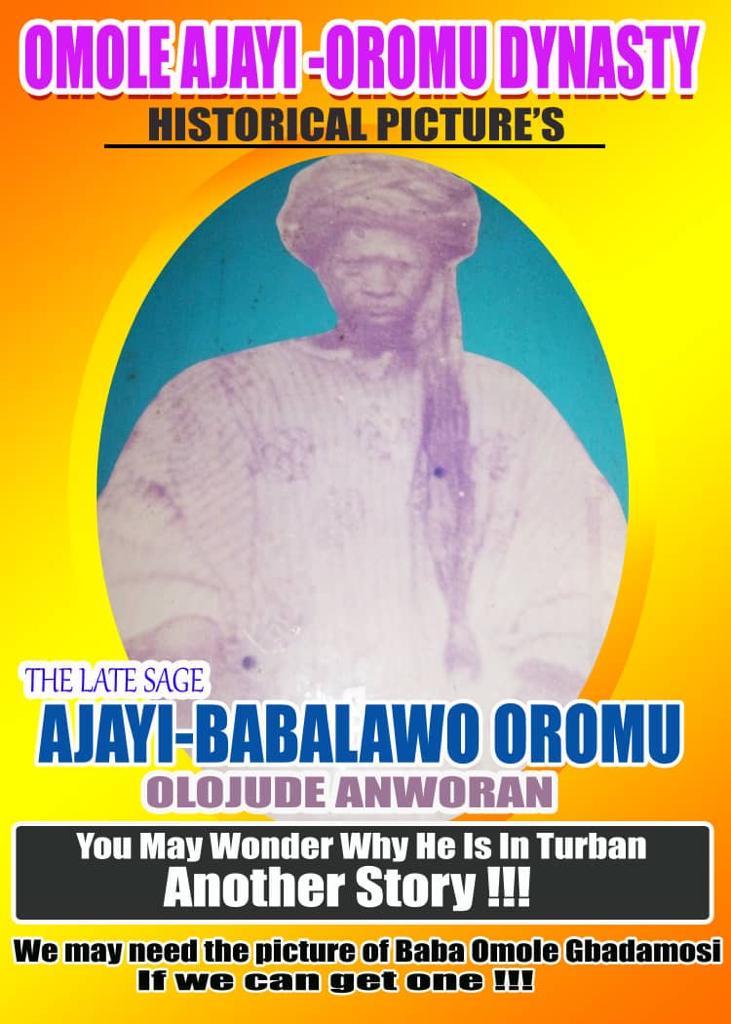 Welcome to the Sabiologun Dynasty site of Ijesha land .